BRIAN URLACHER FAN CLUB
Brians History · The Raw Numbers · Schedule and Results · Brian In Action · Bear News · Opinions · Contacting Brian Urlacher Fan Club · Related Links



Updated February 24th 2002

Don't forget to click the "Mind-It" button at the bottom of the page for site update emails!

What a great season!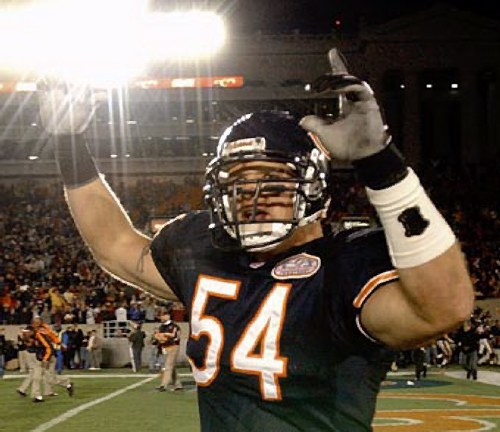 Yeah, I did have to wait a while to update this page. I could come in here and write what needed to be said after the Philadelphia game, I was a little to upset. So, I am sorry to all those who came here on a regular basis. I will be updating again every few weeks in the offseason to let you know what is happening with Mr. Urlacher and the Chicago Bears. Thanks again for all who have come to The Brian Urlacher Fan Club, you are great!